Here's a link to the pattern

My progress thus far...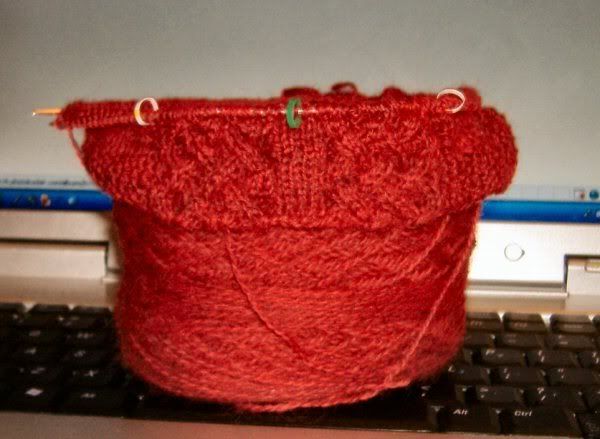 Changes I made:

US Size 2 Needles (2.75mm), ~29sts/4"
Davidson Corp Domy Heather, Hollyberry (3.5oz/475yds)
knit in the round with a 4 st steek
CO 191
77 back
32 side
23 cable
4 steek
23 cable
32 side

I changed one of the sts in the moss border to a steek st (what would be the outer stitch if doing it as written). My plan is when I cut the steek I'll do an applied I-cord to cover everything up. I think it should work well since the yarn I'm using is intended for fair isle work and is very grippy. I also added a moss stitch hem rather than the faced one, I just did moss stitch for the first cable repeat then switched to stockinette. The pattern is written for 12-18 months. My guage isn't all that different from the original, but I'm hoping I can get away with some newborn use and then get some good use in the fall.