It looks like the mother board on our desk top is fried, so we are going to be without it for a week or two. I've been scrambling trying to recreate needed files and remembering what needs to get done, going a bit crazier in the process. I'm also feeling the crunch time with Knitty Keen. I bought a signature advertising package from MDC two weeks ago and I have yet to get the blog up to snuff or get my Etsy store stocked. I will definitely be putting the nose to the grindstone this week - I have a lot of yarn to dye (and wind into larger skeins, a skein winder is definitely on the agenda), patterns to write, and stitch markers and needles to make. Whew, I'm tired just writing it all out.

That said, here are some pics to make your day...
Michael Gardening...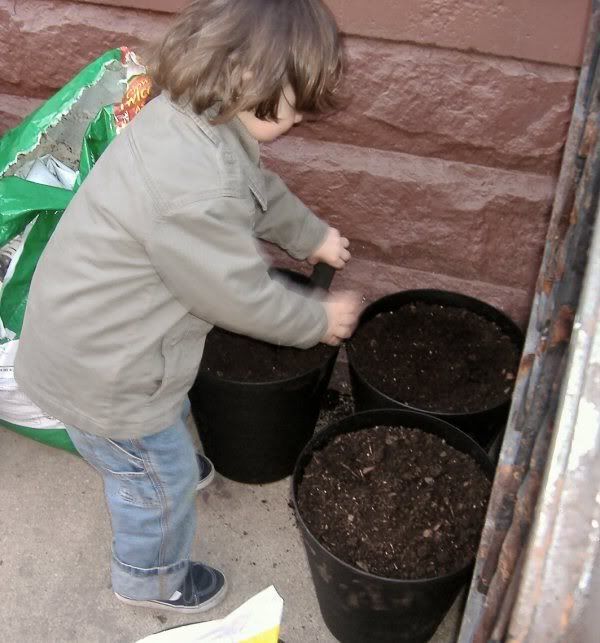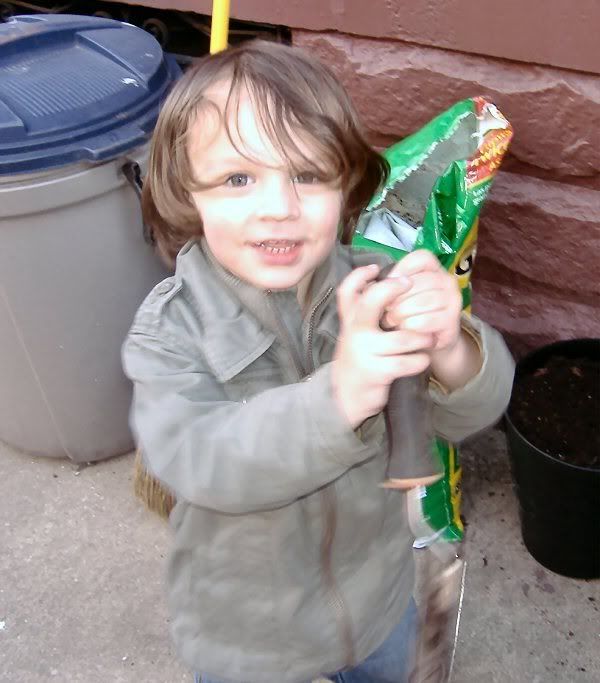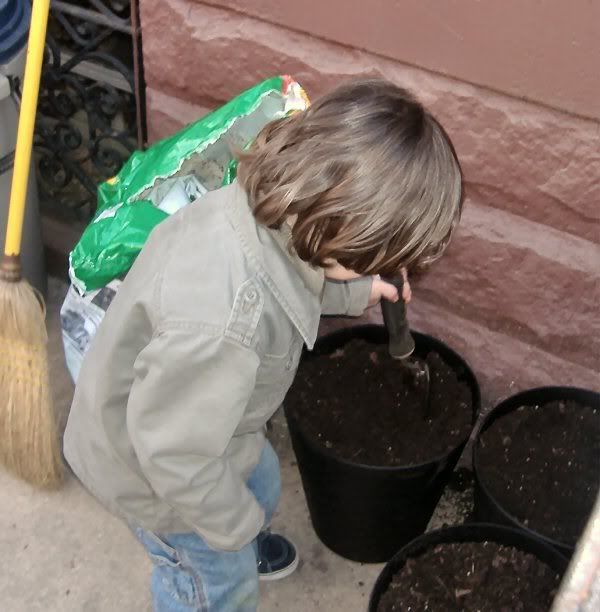 and the contents from my Magic Yarn Ball



Be sure to check out Knitty Keen for some new pattern teasers!