I was going to try and hold out for finished objects, but the blog needs some happiness gosh darn it, so here's some baby stuff to look at...

This yarn...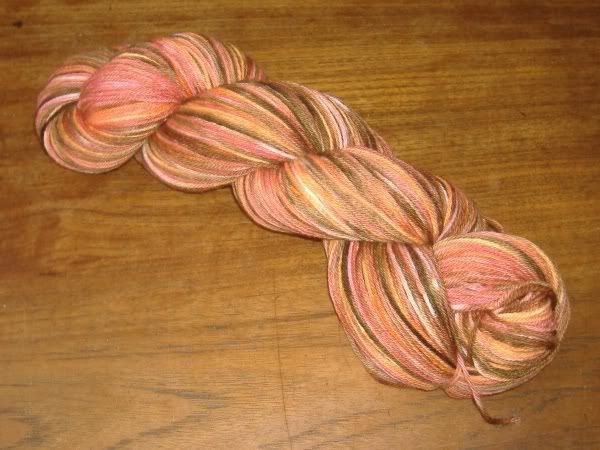 Has become this swatch...



This is one of my favorite lace patterns - Falling Leaves from Knitty. It's knit with some kettle-dyed fingering weight merino on my 3mm Addis and (stop the presses) the swatch has actually been washed and blocked!. I'm hoping to turn it into a garter yoke cardigan like EZ's February Baby Sweater. My first attempt was way too big (which is why I went through the extra trouble to wash and block). Once I get some time to crunch numbers, I'll cast on again.



This is my un-vented EZ February Baby Sweater from The Knitters Almanac knit with Trekking XXL in the Orange/Teal colorway on US Size 4 (3.5mm) needles. I used a different lace pattern that the one in the book since the colors would be lost in the original. Once this is done, I'll be doing a full write-up with my alterations from the original and cross-posting on Zimmermania.



This will most likely become another EZ February Sweater, but I'm going to tweak it a bit so it's a little bigger than the first.

The Koigu BSJ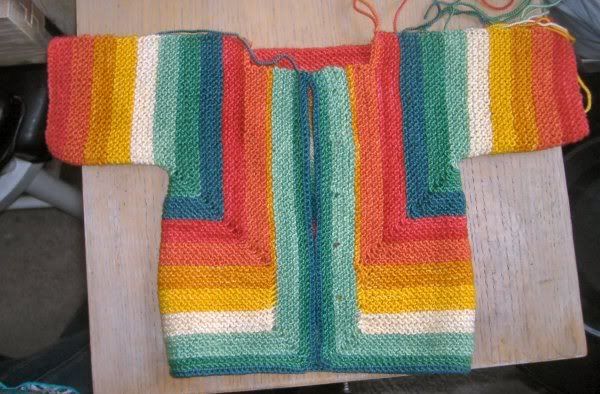 After I weave in the 5 million ends, I have to do the sleeve extensions and add the collar. I can't get enough of looking at this, the colors are so happy and the yarn is so squishy. Definitely worth the almost $35 I paid for the Koigu. Yes, you read that correctly - I spent $35 for yarn for a baby sweater that is not machine washable. Gifts of woolwash would be greatly appreciated.

Diapers!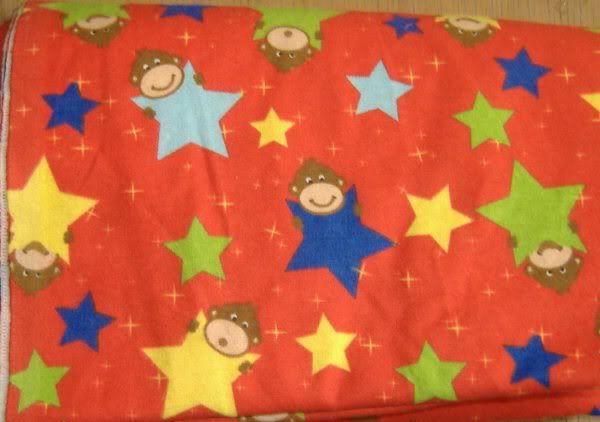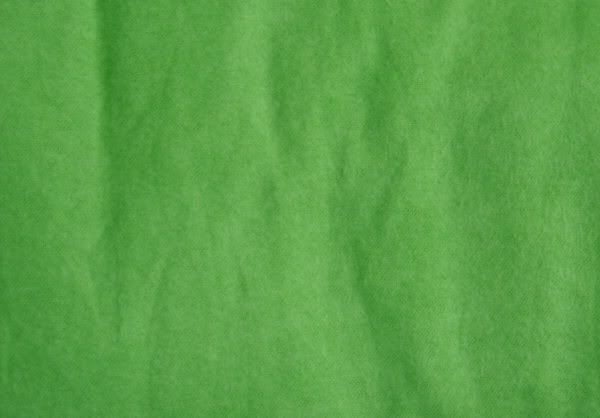 This fabric is slated to become the start of my cloth diaper stash. I'll be using Rita's Rump Pocket pattern. Don't you just love the monkeys?